The Simpsons openen gloednieuw seizoen met speciale musical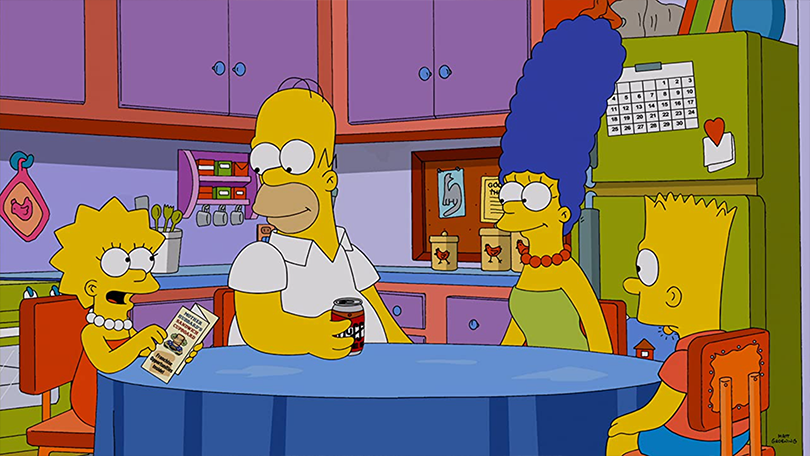 27 juli 2021
Het nieuwe seizoen van de populaire Amerikaanse televisieserie The Simpsons wordt afgetrapt met een musicalaflevering. In de eerste aflevering van het 33e seizoen wordt vrijwel alleen maar gezongen.
Met inbreng van Kirsten Bell
"Het wordt zoals een Broadwaymusical met allemaal originele liedjes", vertelt Selman over de eerste aflevering The Star of Backstage. In de musicaleditie is een gastrol weggelegd voor Frozen-actrice Kristen Bell, die de zangstem van het personage Marge Simpson zal verzorgen.
Nog minimum 2 seizoenen op komst
The Simpsons bereikt middelbare leeftijd maar de Amerikaanse zender Fox heeft nog zeker twee nieuwe seizoen besteld. Dat wil concreet zeggen dat The Simpsons minstens tot en met 2023 te zien zullen zijn. Mogelijk nog langer. In Amerika komt de nieuwe reeks in september uit, bij ons is het nog afwachten wanneer de afleveringen te zien zijn. Via Disney+ zijn er alvast 30 seizoenen te bekijken.