Stephen King-reeks Chapelwaite toont duistere familiegeschiedenis (TRAILER)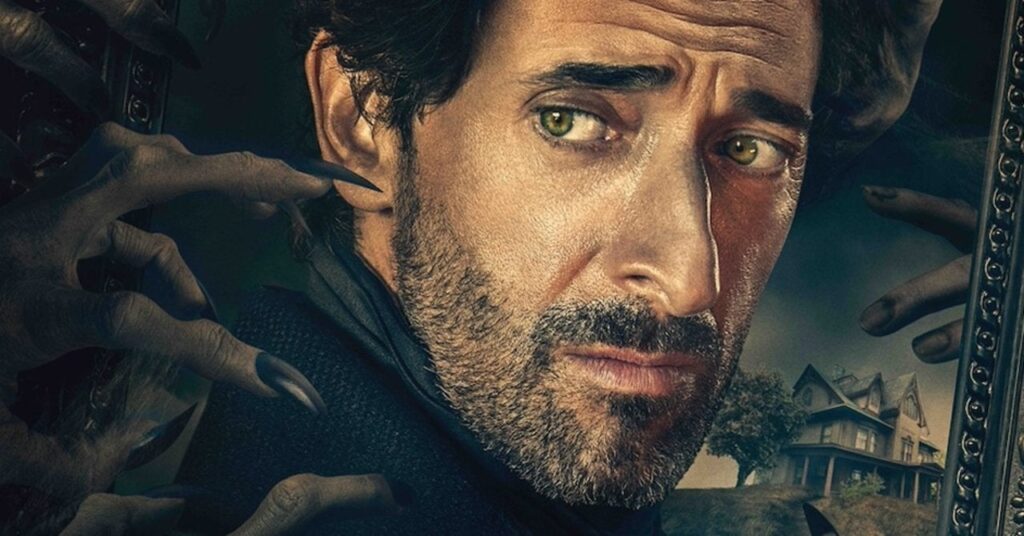 27 juli 2021
Er komt een nieuwe horror/thrillerserie aan, gebaseerd op het boek Jerusalem's Lot van Stephen King laat de serie Chapelwaite een nieuwe hoofdrol zien van Adrien Brody, de Oscarwinnaar uit de film The Pianist uit 2002.
Dood van vrouw en duistere familiegeschiedenis
De serie speelt zich af in de jaren 1850 en volgt Captain Charles Boone (Adrien Brody) die zijn gezin van drie kinderen verhuist naar zijn ouderlijk huis in het kleine, schijnbaar slaperige stadje van Preacher's Corners, Maine nadat zijn vrouw op zee sterft. Charles zal echter binnenkort de geheimen van de smerige geschiedenis van zijn familie moeten confronteren en vechten om een ​​einde te maken aan de duisternis die de Boones al generaties lang teistert.'
Eerst op Amerikaanse zender
Chapelwaite zal eerst op de Amerikaanse zender EPIX verschijnen. King's verhaal verscheen voor het eerst in zijn nachtploeg collectie terug in 1978 naast enkele van de beste korte fictie van de auteur, waaronder 'Children of the Corn' en 'Sometimes The Come Back', die beide hun eigen aanpassingen hebben gehad. Dit is de eerste bewerking van het verhaal van 'Jeruzalem's Lot'.