Kijktip: Dramaserie ontroert in alle facetten op Netflix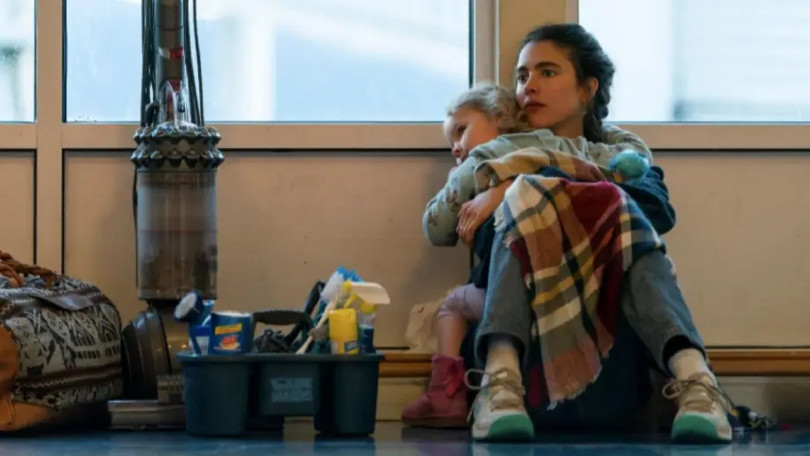 14 oktober 2021
Vergeet even het populaire Squid Game want ook deze reeks is momenteel meer dan het bekijken waard op Netflix. De miniserie Maid is een zorgvuldig opgebouwd, uitmuntend geacteerd drama. Margaret Qualley schittert als jonge moeder die ontsnapt uit een giftige relatie.
Geïnspireerd op memoires
De serie is geïnspireerd door de populaire memoires 'Maid: Hard Work, Low Pay, and a Mother's Will to Survive' van Stephanie Land en is dus een waargebeurd drama. In het eerste seizoen van Maid staat het personage Alex (gespeeld door Margaret Qualley) centraal. Ze verlaat haar vriend, die haar emotioneel mishandeld, en gaat ervandoor met haar 2-jarige dochtertje Maddy. Ze neemt vervolgens een baan als schoonmaakster aan om haarzelf en haar kindje te kunnen onderhouden. Netflix deelde zopas een uniek fragment van de reeks:
Nog meer op komst?
Of er een tweede seizoen van Maid komt, is momenteel nog een vraagteken. Zo werd de serie door Netflix bestempeld als een limited serie. En ondanks het succes ervan heeft de streamingdienst nog niets gezegd over een eventueel tweede seizoen. Al gebeurde het in het verleden weleens dat een limited serie toch een vervolg kreeg (HBO-serie Big Little Lies zou bijvoorbeeld ook maar een limited show zijn).