The Walking Dead dropt nieuwe trailer voor finale 'trilogie'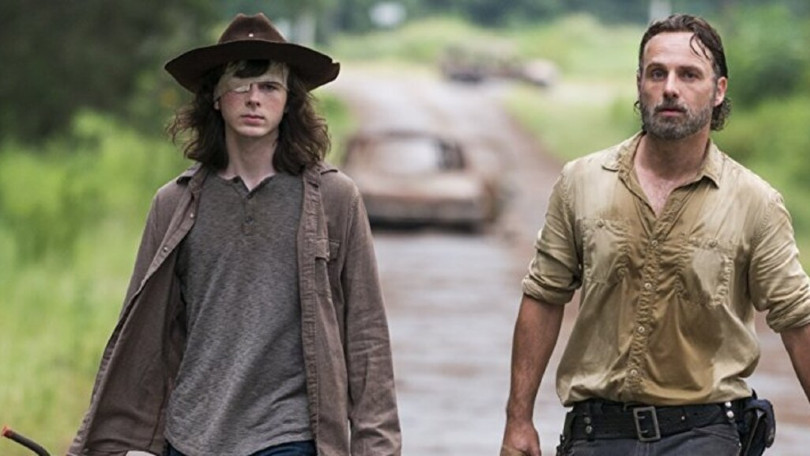 25 juli 2021
Naar aanleiding van de San Diego Comic-Con heeft The Walking Dead op zaterdag een gloednieuwe trailer gelost voor de afsluitende 'trilogie' van The Walking Dead. Het finale seizoen zal immers bestaan uit drie delen, waarvan de laatste twee pas in 2022 online komen.
Eerste deel in augustus
Het eerste deel van The Walking Dead zal op Disney+ verschijnen vanaf 22 augustus, de volgende delen zullen dus pas in 2022 verschijnen, telkens in blokken van acht afleveringen. Oorspronkelijk zou dit seizoen al in 2020 verschijnen maar door de pandemie liep alles enorm veel vertraging op.
Nieuwe personages verschijnen, maken anderen hun comeback?
We durven nog niet met zekerheid te zeggen welke kant seizoen 11 opgaat. Wel verwachten we meer te zien van de relatie tussen Negan en Daryl. Uiteraard is Daryl behoorlijk sceptisch over de intenties van Negan, die meerdere survivors vermoordde. Er zouden sowieso een paar nieuwe personages verschijnen en het gerucht gaat dat anderen hun comeback maken.