Dit is de echte reden achter stopzetting van superheldenreeks: Ontspoorde budgetten en ontslag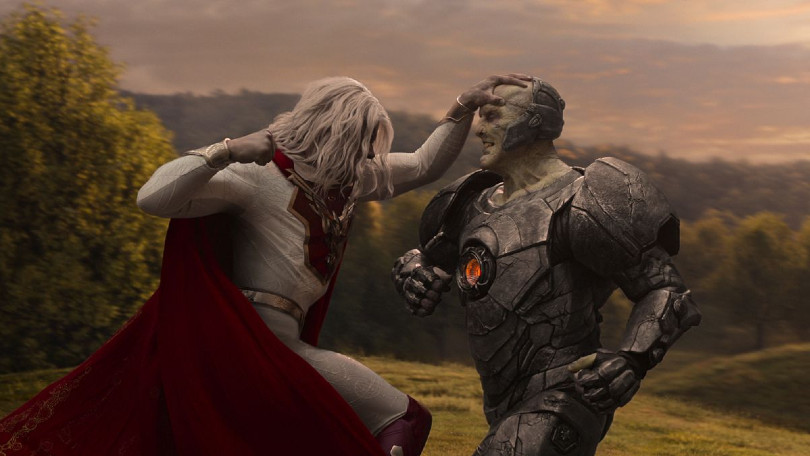 6 juni 2021
Eerder kon u op onze site lezen dat Jupiter's Legacy na één seizoen al stopt op Netflix. De reeks krijgt een behoorlijke score op de reviewsites, al is er ook veel kritiek op de 'lachwekkende' kostuums en de nogal voorspelbare plotwendingen. Maar dat is niet de reden dat de superheldenreeks nu reeds tot zijn einde komt.
Heropnames nadat showrunner stopt
Halverwege de productie stapte Steven S. DeKnight op, of beter gezegd moest opstappen na creatieve meningsverschillen. Hierdoor moesten een pak opnames opnieuw worden gedaan en dat zorgde voor een explosie van het budget. Dat werd oorspronkelijk op 100 miljoen euro begroot maar ging uiteindelijk meer richting het dubbele.
Ook andere 'hits' draaien op grote budgetten
Het oorspronkelijke budget van 100 miljoen euro is trouwens niet zo abnormaal als we vergelijken met een aantal soortgelijke reeksen. Zo draaide The Witcher op een budget van 80 miljoen en de laatste afleveringen van Games of Thrones zo'n 90 miljoen. Met Supercrooks is er wel nog een opvolger op komst, dat vermoedelijk een deel van de huidige cast zal overnemen.