Komische dramaserie Never Have I Ever lost trailer van tweede seizoen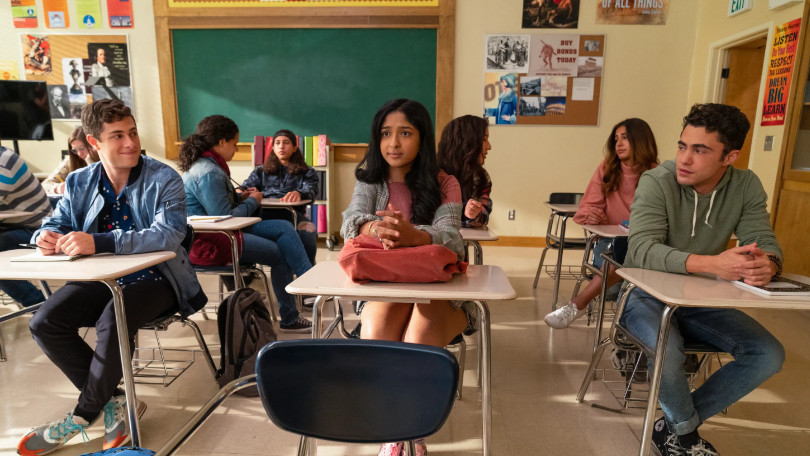 18 juni 2021
De komische serie Never Have I Ever werd warm onthaald op Netflix en is op weg naar een tweede seizoen. In de reeks volg je het leven van Devi. Devi is een tiener van Indiase afkomst en woont in Amerika. Alsof het leven van een tiener niet altijd al zwaar is, wordt Devi ook nog eens zo nu en dan geconfronteerd met verwachtingen vanuit haar cultuur, die niet per se passen bij de (wilde) plannen die ze zélf heeft voor haar tienerjaren.
Devi staat voor moeilijke keuze in seizoen 2
De vraag waarmee we na seizoen 1 bleven zitten is: zal Devi voor Paxton of voor Ben kiezen? En wat voor avonturen gaat ze beleven met haar twee crushes in seizoen 2? Hieronder kan u alvast de trailer zien:
Binnenkort al op Netflix
Seizoen 2 van Never Have I Ever bestaat uit tien afleveringen en is vanaf 15 juli te zien op Netflix. Maitreyi Ramakrishnan komt uiteraard terug als Devi. Ook de andere vaste personages keren terug in seizoen 2.