Alarm: binnenkort geen Queen of the South meer…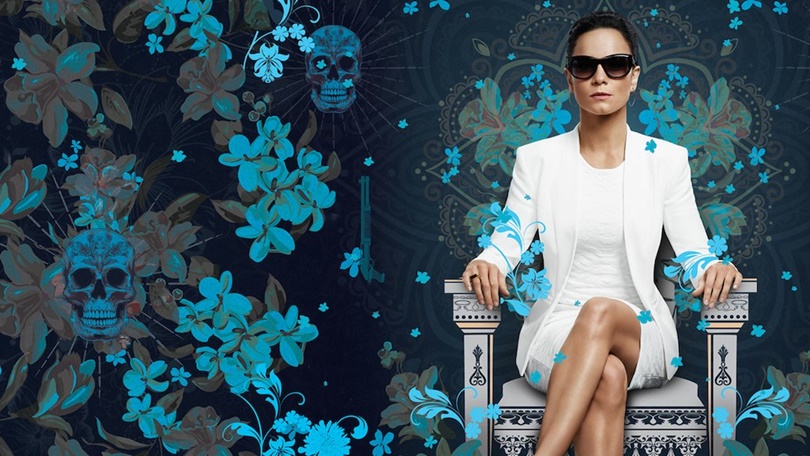 10 maart 2021
Queen of the South is behoorlijk populair op Netflix en over een tijdje kunnen we al weer genieten van seizoen 5 van de serie. Daarna is de koek echter op, schluss: er komt een einde aan de show.
Zwanenzang Queen of the South
Seizoen 5 van Queen of the South gaat binnenkort in première in de Verenigde Staten en komt vervolgens naar Netflix. Daar eindigt het goede nieuws dan ook gelijk, want de serie verdwijnt niet alleen, het aankomende seizoen telt óók nog eens minder afleveringen: tien in plaats van de gebruikelijke dertien. Waarom Queen of the South ophoudt met bestaan is niet helemaal bekend, maar er wordt gefluisterd dat het komt door een koerswijziging bij USA Network, de omroep die de show produceert. Daar schijnt men een beetje klaar te zijn met dramaseries.
'We eindigen in New Orleans'
Queen of the South vertelt het verhaal van Teresa Mendoza, een arm meisje dat aanvankelijk hard moet werken voor haar geld. Uiteindelijk weet ze zich echter te ontpoppen tot een grote en machtige drugskoningin. Al is de weg hiernaartoe niet zonder slag of stoot… De makers van de serie zijn vooral heel erg trots dat ze vijf seizoenen hebben mogen maken. Via Instagram maken ze bekend: "We begonnen in Mexico-Stad en de serie bracht ons naar verre plaatsen, zoals bijvoorbeeld Malta en Colombia. Uiteindelijk eindigen we in New Orleans!
Het vijfde seizoen van Queen of the South wordt binnenkort dus gereleaset in Amerika, waarna wij vermoedelijk zo'n acht tot tien maanden moeten wachten voordat de show op Netflix komt te staan. Eind 2021 kun je de spiksplinternieuwe afleveringen dus op de streamingdienst verwachten.