Nieuw op Netflix: Blijft het mysterie rond Michael Schumacher overeind?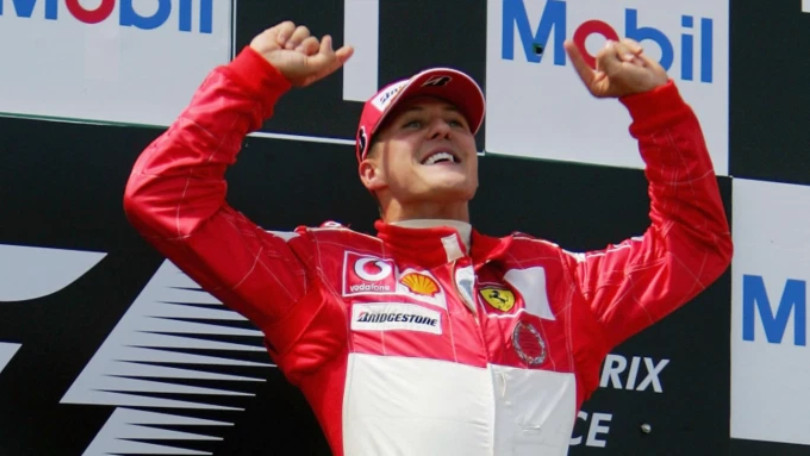 15 september 2021
Vanaf vandaag kan u op Netlix kijken naar de nieuwe docu rond F1-coureur Michael Schumacher. De Duitser behaalde tal van successen maar werd na zijn carrière getroffen door een zwaar ski-ongeval, sindsdien ligt hij in een coma en is er vooral weinig bekend over zijn toestand. De vraag is of deze documentaire daarop een antwoord geeft?
Schumacher blijft ook na zijn loopbaan een vechter
De familie van Schumacher verbouwde heel hun domein in functie van het leven van Michael. Sindsdien komt er slechts sporadisch eens een geluid over zijn toestand, meestal van één van de weinige vertrouwelingen die toegang krijgt tot het domein van de familie. De vraag is vooral of de documentaire ons meer inzicht zal geven in zijn huidige toestand? De familie staat alleszins achter deze mogelijk spraakmakende docu. Bekijk hieronder nog eens de trailer:
Vrienden en familie komen ruimschoots aan bod
Ook bevat de docu interviews met de familie van de coureur, waaronder zijn vrouw, vader en broer, evenals verschillende prominente figuren uit de autosport. Hierbij kun je denken aan o.a. Jean Todt, Bernie Ecclestone, Sebastian Vettel, Mika Häkkinen en Damon Hil. Vanaf vandaag kan u 'Schumacher' bekijken op het streaming platform.