Outlander pakt voor seizoen zes uit met spectaculaire trailer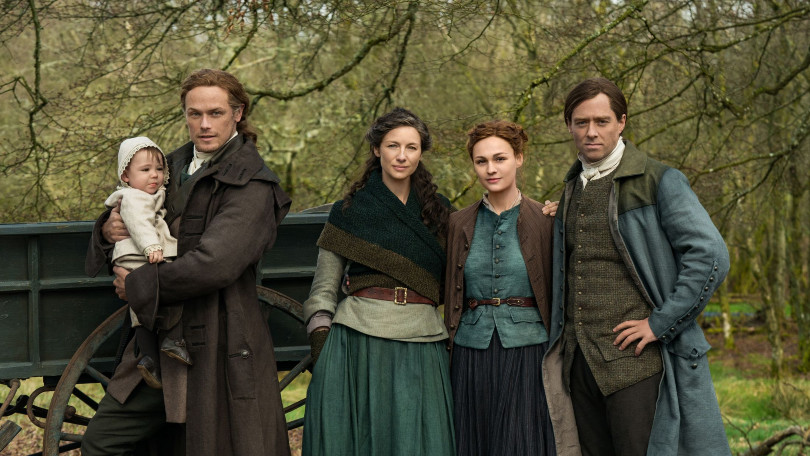 10 oktober 2021
Ook seizoen zes van Outlander ondervond heel wat gevolgen van de coronapandemie. Nadat de productie een tijdje werd stilgelegd door het coronavirus, werd een aantal maanden geleden bekendgemaakt dat de draaidagen in Schotland weer waren begonnen. Uitvoerend producent Matthew B. Roberts zei hierover: 'We moesten eerst uitvogelen hoe we iedereen een miljoen keer konden testen voor ze op set kwamen lopen, zodat we onze bubbel zo veilig mogelijk kunnen houden.'
Opnames zijn eindelijk afgerond
De opnames zijn nu eindelijk afgerond en begin 2022 komt het zesde seizoen ook eindelijk uit. Dat zal echter eerst gebeuren op de Amerikaanse televisie, pas later zal de reeks ook naar Netflix komen. Hieronder kan u alvast de veelbelovende teaser zien:
Gebaseerd op zesde boek
Het zesde seizoen van Outlander zal twaalf afleveringen hebben, net als seizoen 5. In dit seizoen wordt er verder geborduurd op het zesde deel van de boekenserie, A Breath of Snow and Ashes. Zo zien we de Frasers in de jaren nét voorafgaand aan de Onafhankelijkheidsoorlog. En ja, ook de oorlog zelf zullen we hoogstwaarschijnlijk te zien krijgen.