Seizoen 2 van deze zalige familieserie staat nu op Netflix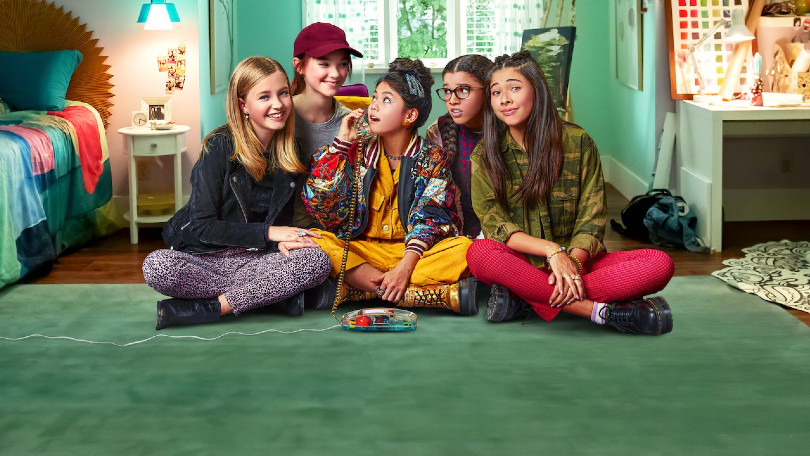 11 oktober 2021
Netflix voegt vandaag het tweede seizoen van The Baby-Sitters Club toe aan zijn aanbod. De reeks is gebaseerd op de boeken van Ann M. Martin. De serie volgt grotendeels de formule uit de boeken. Zo begint de serie ook met het reuze idee van Kristy: een babysittersclub opzetten.
Iedere aflevering één personage centraal
Iedere aflevering is opgebouwd met dat er één personage centraal staat. Dit personage komt voor een probleem of dilemma te staan, zoals "Stacey is verliefd" of "Mary Anne redt de boel". Met afleveringen van circa 25 minuten is de serie vrij luchtig, met veel herkenbare verhaallijnen voor ieder kind. The Baby-Sitters Club is het best te omschrijven als een lieve, schattige (meiden)serie.
Paar nieuwe castleden
In de nieuwe afleveringen wordt de rol van Dawn overgenomen door Kyndra Sanchez en voegen een aantal nieuwe personages zich bij de serie, waaronder Mallory (Vivian Watson) en Jessi (Anais Lee).