Verlekkerd op Squid Game? Check dan deze lookalikes!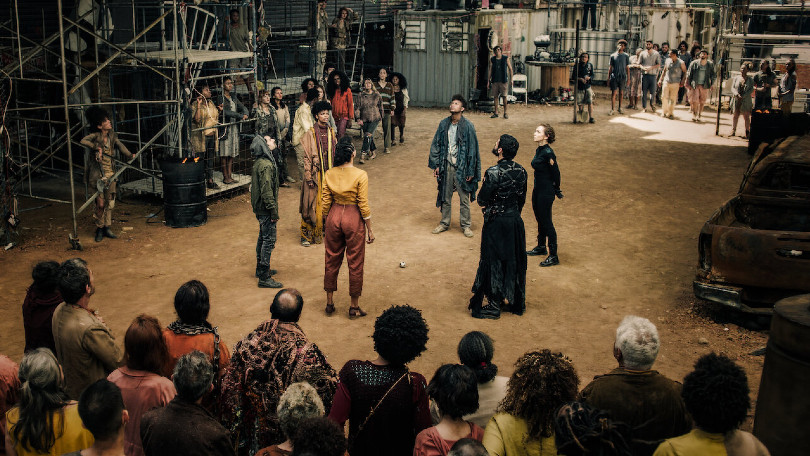 11 oktober 2021
De Netflix-serie waar iedereen het de laatste tijd over heeft is uiteraard 'Squid Game'. Grote kans dat je de serie inmiddels al (een keer of twee) gezien hebt. Snakt dat naar meet van hetzelfde? Wij hebben speciaal voor de fans een overzicht gemaakt van films en series die eenzelfde die minstens wat gelijkenissen hebben met de Koreaanse reeks.
3%
In de Netflix-serie 3% zien we hoe jongeren vanaf hun 20ste verjaardag mee kunnen doen aan 'het proces'. Dit kunnen ze succesvol volbrengen door allerlei verschillende tests en spelletjes te winnen van hun medekandidaten. Uiteindelijk kan maar – je raadt het al – drie procent van alle aanmeldingen het proces voltooien, maar dat gaat natuurlijk niet zonder slag of stoot… Voor de winnaars ligt er een fijne toekomst in het verschiet, en de anderen zullen terugkeren naar hun doorgaans arme bestaan. Check hieronder de trailer van deze Braziliaanse reeks:
The Hunger Games
Er zijn reeds vier films gemaakt van deze populaire verfilming van een boekenreeks. We volgen hoe Katniss Everdeen vecht tegen een decennialange traditie van haar land: elk jaar moeten 26 willekeurige jongeren uit verschillende districten tegen elkaar vechten op leven en dood. En er kan er maar één de winnaar zijn… Bekijk de trailer hier:
El Hoyo
El Hoyo gaat over een dystopische wereld waar gevangenen vastzitten in een verticale gevangenis (als in: een hoge, smalle toren) en moeten overleven door genoeg eten te bemachtigen. Daarbij wordt er ook nog eens met een soort klassensysteem gewerkt. Allesbehalve een gewone gevangenis dus.