Solar Opposites brengt fantastisch nieuws over de toekomst van animatiereeks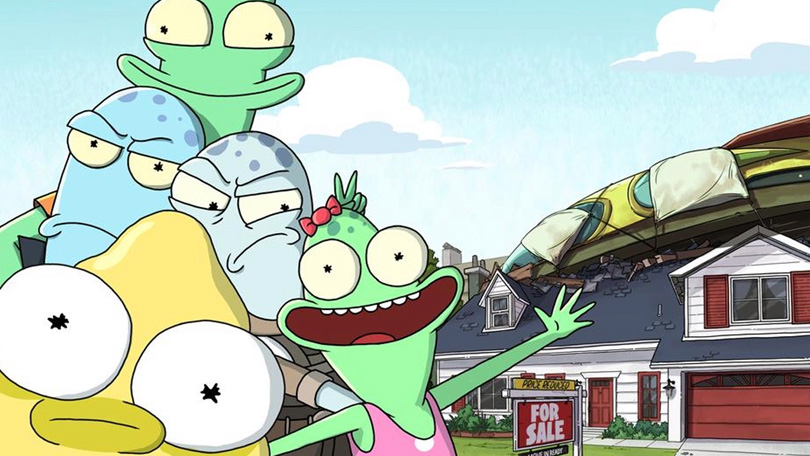 23 juni 2021
Solar Opposites is een populaire animatieserie die te zien is via Disney+. De serie draait om een ​​familie van aliens uit een betere wereld die hun toevlucht moeten zoeken in Midden-Amerika. De reeks werd enorm goed onthaald in Amerika en daarom besloot Disney ook al snel om de serie naar zijn streaming platform te brengen.
Van de makers van Netflix-serie
Solar Opposites is van dezelfde makers als de reeks Rick and Morty, die te zien is bij concurrent Netflix. Er zijn in Amerika reeds drie seizoenen uitgebracht en nu werd zopas bekend dat er ook zeker nog een vierde reeks aankomt.
Nieuwe leven op aarde bezorgt 'opposites' moeilijkheden
In deze animatieserie, van Rick and Morty-maker Justin Roiland, storten Korvo, Terry, Yumyulack en Jesse neer op aarde. Ze zijn afkomstig van planeet Shlorp en moeten zich nu aanpassen aan de omgeving van Midden-Amerika. Dat zorgt uiteraard voor hilarische situaties.