The Sky is the Limit-ster maakt het bont: "150.000 euro uitgegeven op vijf dagen"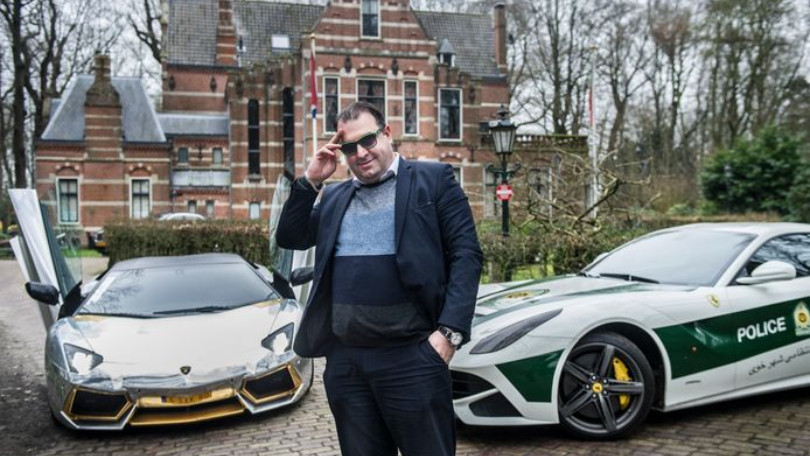 2 oktober 2021
Ze hebben hun verhaal inmiddels honderden keren verteld: over hoe een arme Iraanse asielzoekersfamilie in Nederland succesvol werd door keihard te werken. Salar en Sasan Azimi kwamen in 1995 als kinderen in Schoondijke terecht, om rond hun dertigste eigenaar te worden van een kasteel. De familie maakte furore in de veel bekeken reeks The Sky is the limit op Vier.
Van gevangenis naar rijkdom
De familie Azimi kwam al meermaals in opspraak en belandde zelfs een tijdje in de gevangenis. Volgens HLN heeft Salar Azimi zijn 'oude leventje' alvast opnieuw opgenomen. De stinkend rijke zakenman maakte het afgelopen week enorm bont in Monaco. "Mijn maat was jarig, alle remmen moésten los", glundert hij nog na. "Ik heb zelfs m'n horloge gewassen met Dom Pérignon".
Band met Stijn Stijnen
De man heeft ook een speciale band met Stijn Stijnen. Lange tijd was hij immers voorzitter van Patro Maasmechelen, een ploeg uit onze eerste amateurklasse. Daar stelde hij Stijn Stijnen (ex-international) aan als trainer. Maar ook daar zorgde hij regelmatig voor controverse met uitspattingen tegenover trainers, bestuursleden en scheidsrechters.