Wordt de ravissante dochter van Daniel Craig de nieuwe Bondgirl?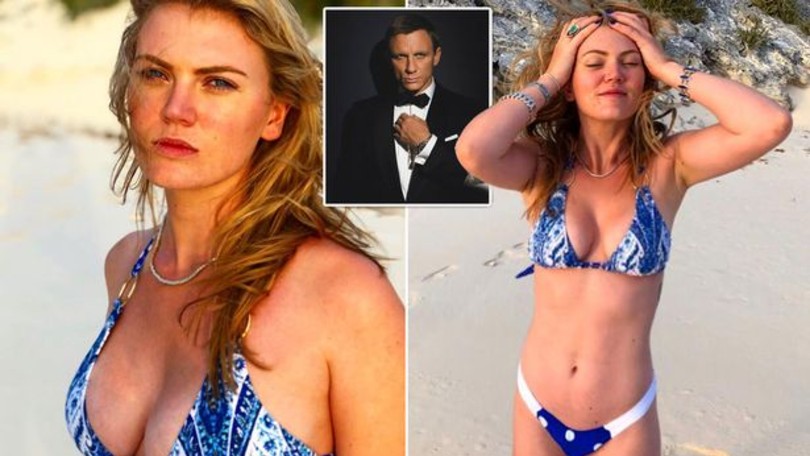 21 september 2021
Daniel Craig schittert voor de laatste keer als James Bond in de film No Time To Die. Er wordt stevig gehint op een vrouw als de nieuwe James Bond en ook de knappe dochter van Craig zou in de running zijn.
Al te zien in verschillende producties
Tijdens een kortstondig huwelijk met actrice Fiona Loudon kreeg Daniel Craig één van zijn twee dochters. Geboren als Ella Craig, maar al jaren gaat ze door het leven als Ella Loudon.  Loudon werd lange tijd uit de spotlights gehouden maar timmert nu stevig aan haar weg in de filmwereld. In 2017 en 2018 was ze te zien in respectievelijk Maneater en Trauma Is a Time Machine. En op dit moment is ze bezig met drie producties, die vanaf 2022 uitkomen. Dat zijn de films Short Term, The Vizitant en Can't Let It Go.
Craig zelf wil geen vrouwelijke James Bond
Het is momenteel nog hoogst onzeker of zij de nieuwe Bondgirl zal worden maar de geruchten zijn er alvast. Craig zelf gaf trouwens aan dat hij geen voorstander is van een vrouwelijke James Bond. Hij zei dat weliswaar met een specifieke reden: 'Vrouwen verdienen hun eigen iconische figuren in de filmwereld'. Hij doelde daarmee op het feit dat er meer films/series moeten komen met vrouwen in de hoofdrol.